on saturday we had the kids dual birthday bash. will will not turn 4 until june but since we are leaving (in a week!!!) we decided to have one party. i planned for this and it was my creation. it was so fun preparing for. it was a nice hot texas day. all of our family from houston drove up and then the kids invited their friends from school here. so since some of you have asked i am going to go into great detail about how i pulled this off.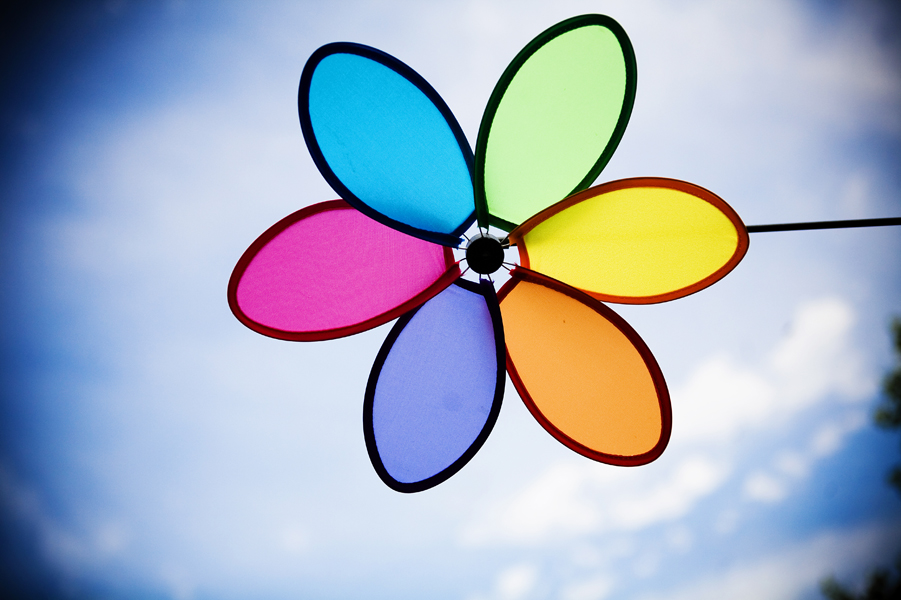 first my favorite are the paper lanterns, which i bought from luna bazzar and surprisingly from dollar tree.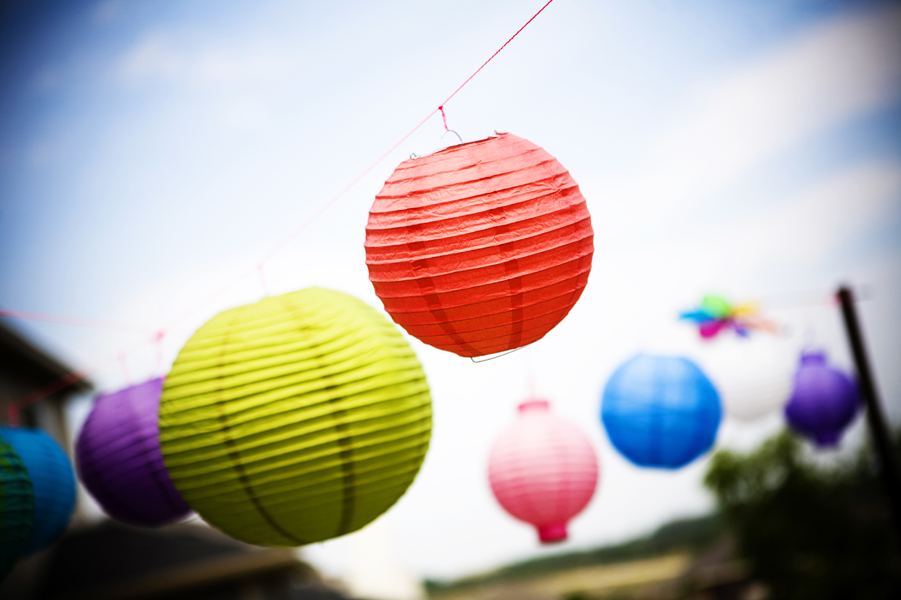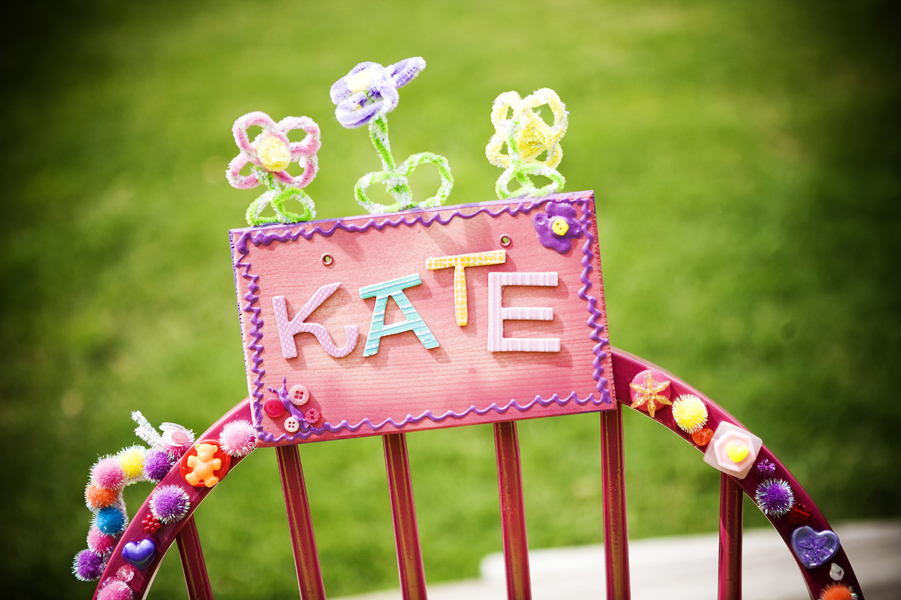 then here are the famous chairs. i had my dad give me these old kitchen chairs from his job and then i spray painted them and spend a whole day hot-gluing these little beads and trinkets all over them.  i love the way they turned out. the kids loved them. josh cut the legs down so they would fit at the small kids sized tables we had set up.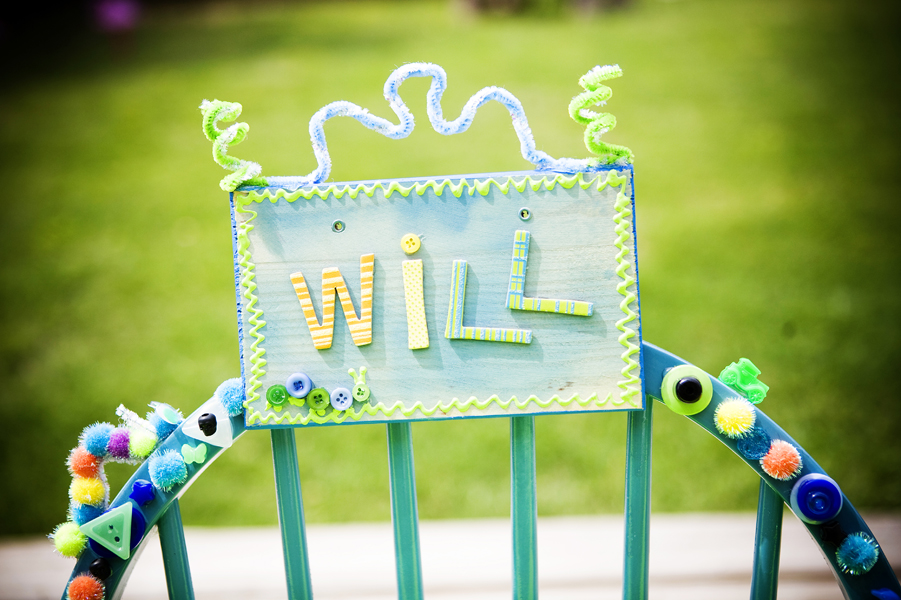 these yummy cupcakes were supposed to look way cuter than they turned out. BUT i cheated and had Sam's club make them then i attempted to decorated them. i could have so used my friend talida here!!! BUT did you know you can get 30 cupcakes from sam's for $11.80. what a bargain!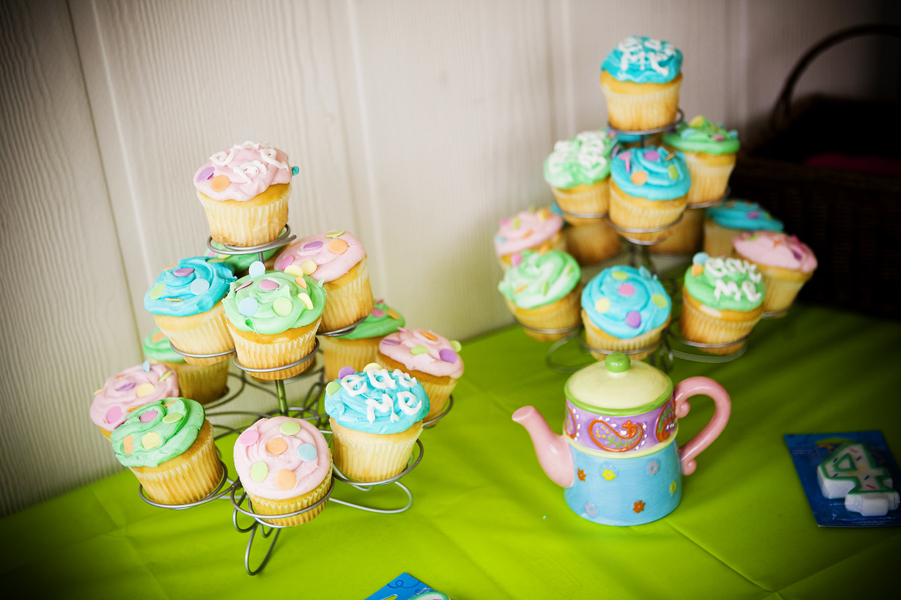 ok ready to see the adorable alice and the mad hatter? my mother in law, debbie sewed these costumes for the kids. they looked so cute!!!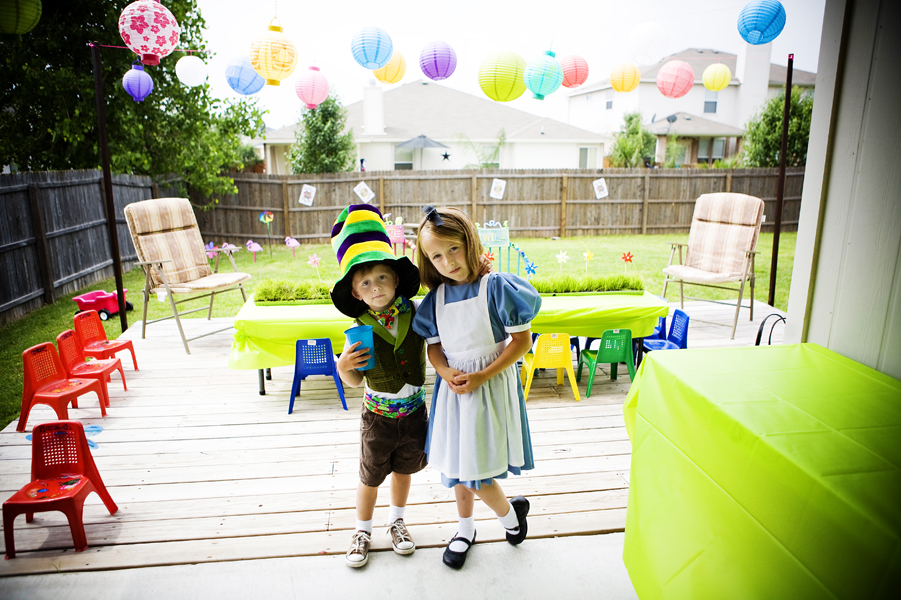 we took our thomas train table outside for the kids to play on. below you see will of course and then my two little cousins christopher and alex.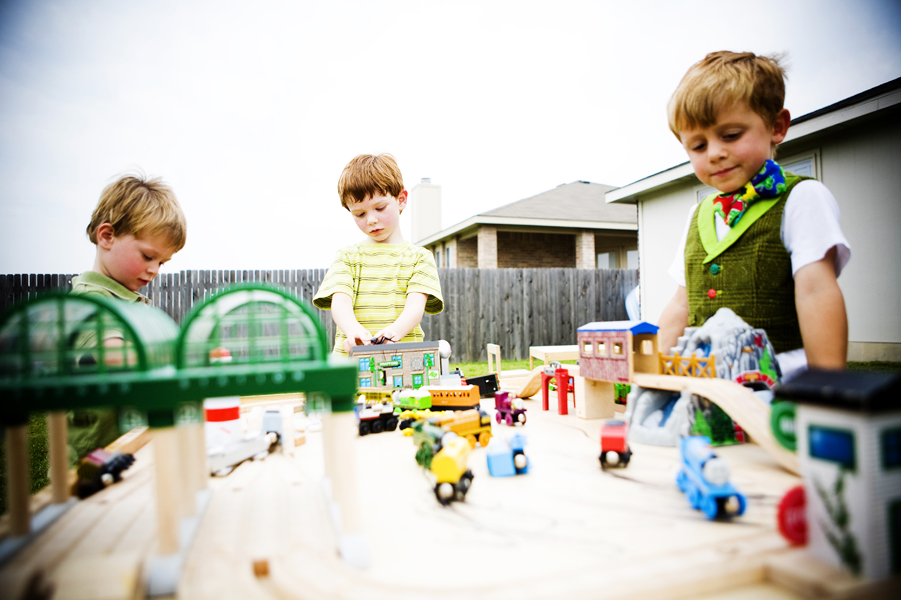 all of the mis-matched tea cups came from garage sales and thrift stores.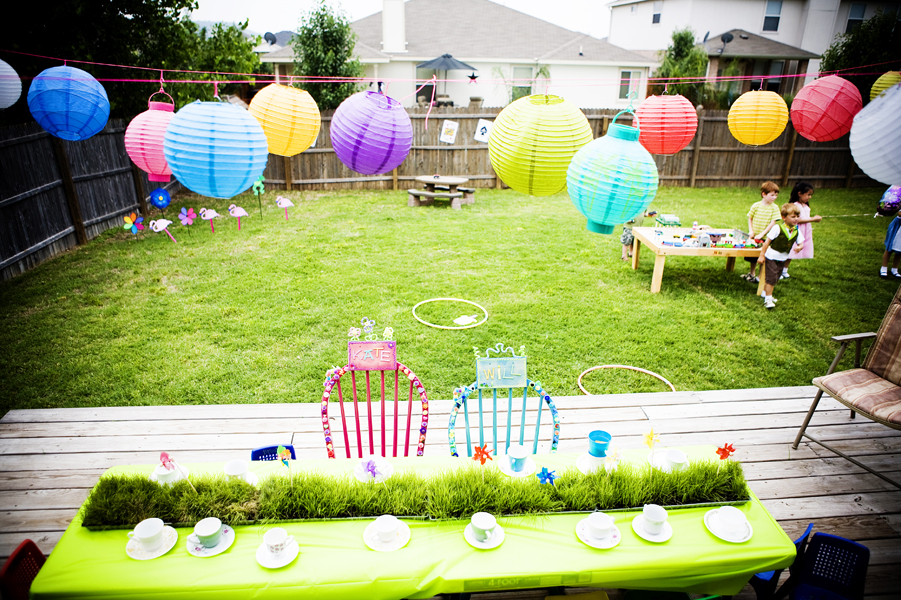 we had orange white grape punch not tea. =)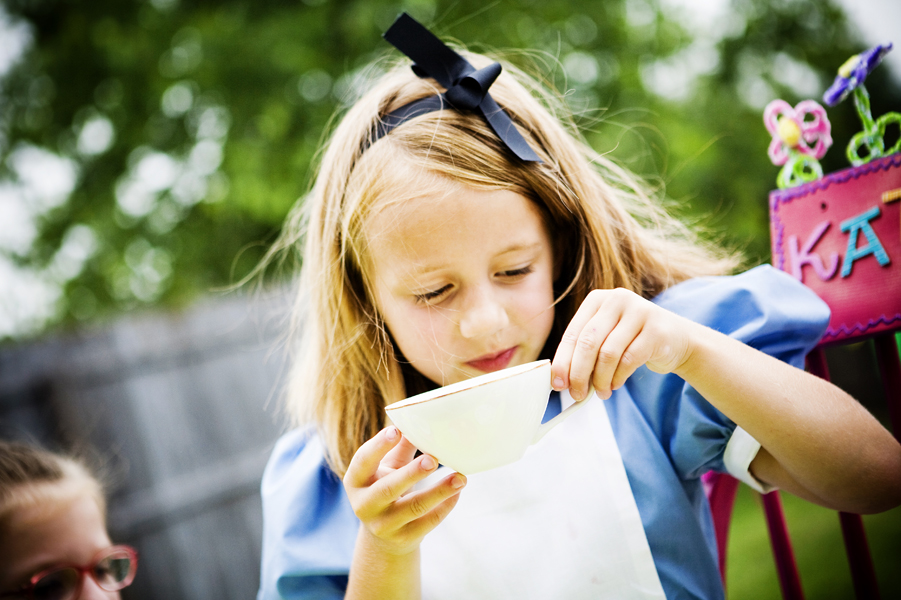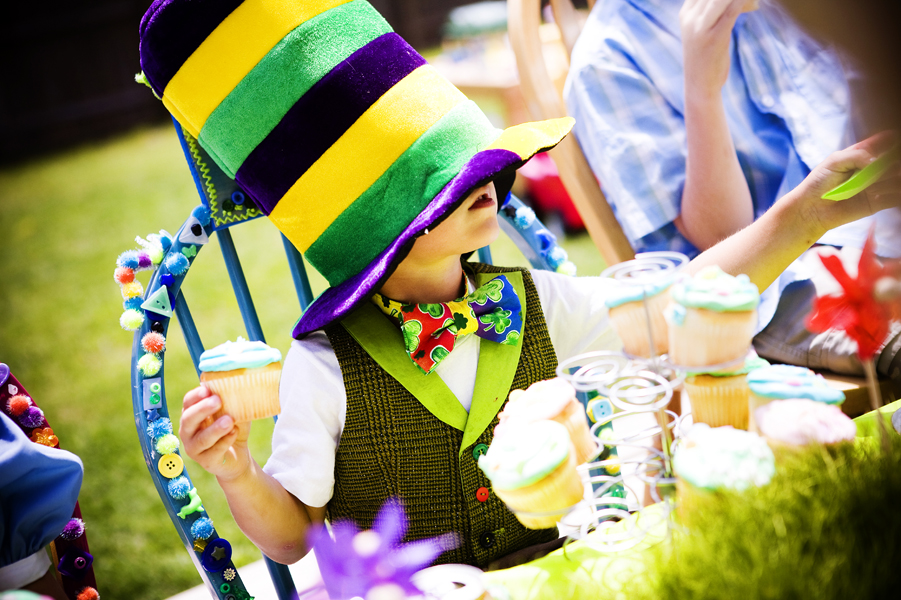 my friend denise came over to face paint. kate said this was her favorite part of the whole day!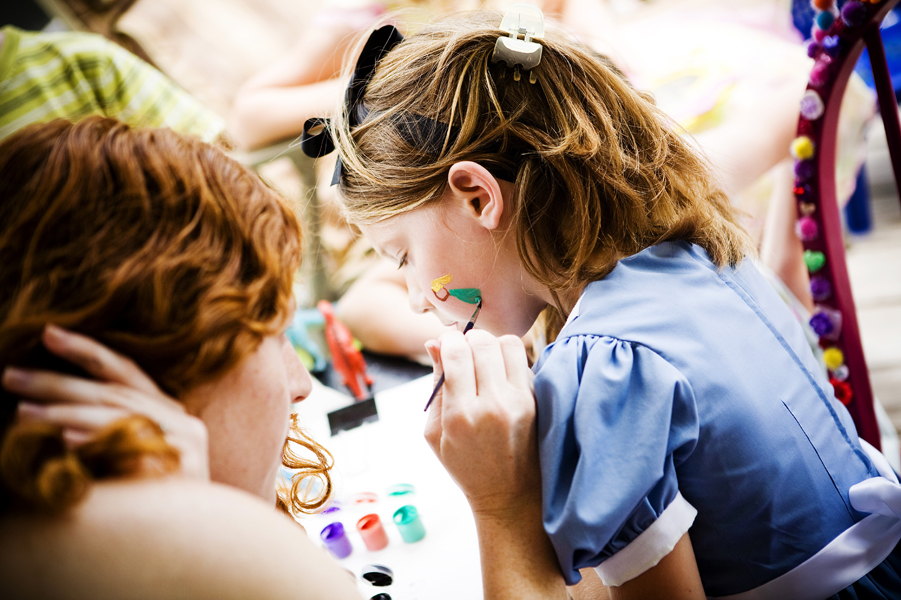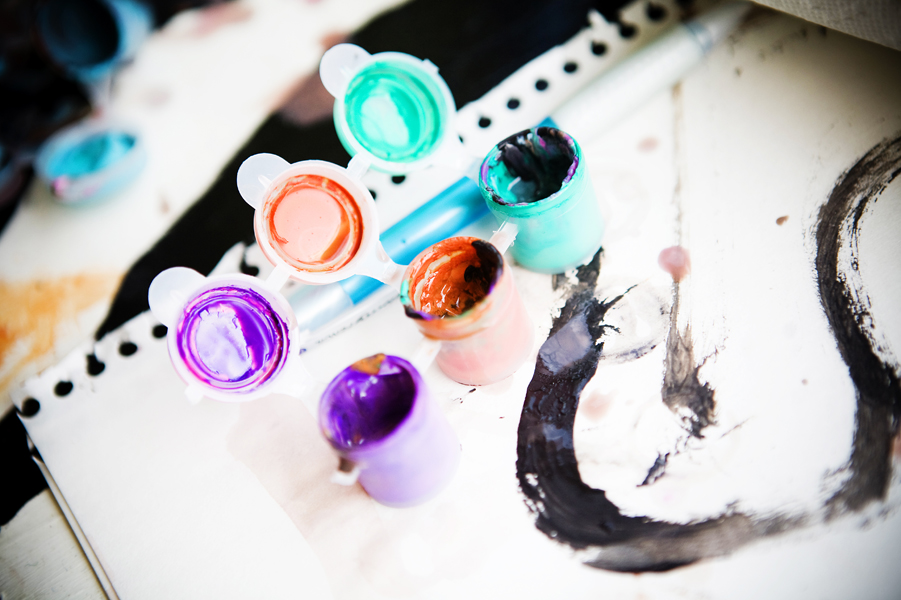 we all know how mischievous little will is and this day was no exception. he thought he was being so sneaky dipping his finger in the paint. he was so surprised to see we were so ok with him doing his own face.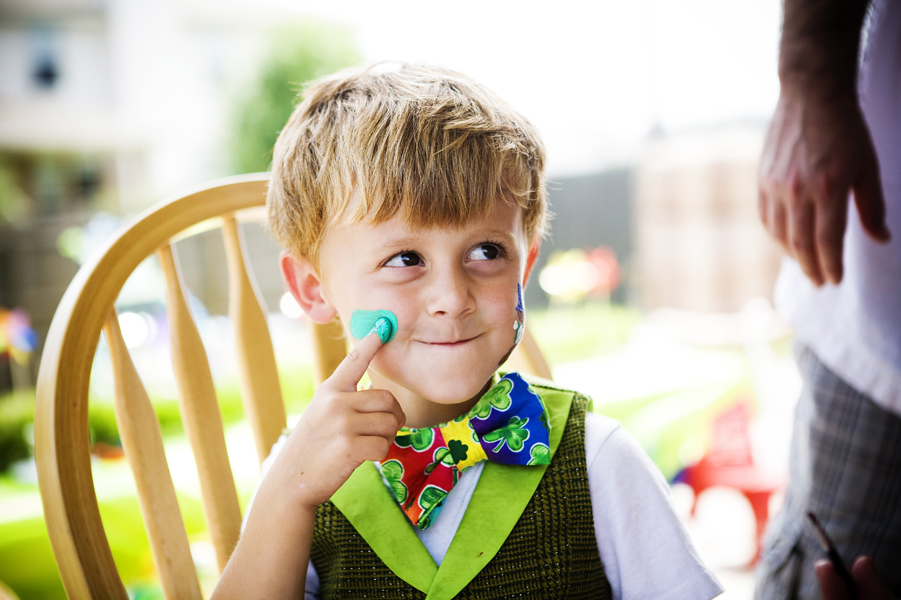 then alex joined in.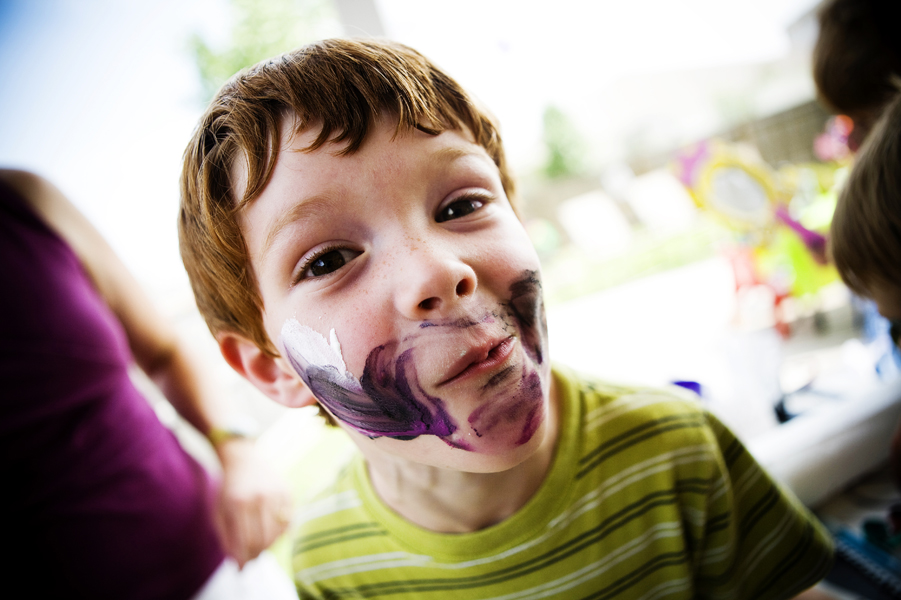 look at these adorable and very yummy i must add lolly pops. my friend holley of  sweet couture made these custom. they were a huge hit and all of the kids loved them. 
this party was so fun although it was quite the challenge being the host and the photographer. i think my camera got passed around between my sister lisa who shoots all weddings with me, my uncle joe and my sis in law that just bought her first 20D this week!  
thanks to all of my family and friends that helped me pull this off. i was in austin the night before at my friends kelli and nick's wedding. i shot with brooke and that was so fun. i will post on that soon. back to packing!!!